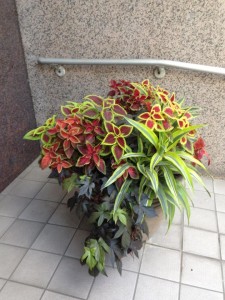 Maintenance is an important part of keeping your interior or exterior plantscapes looking and feeling their best. Plant Masters offers a selection of maintenance programs to suit your needs and budget. Contact us for details, and read on to learn more about our maintenance programs.
Key Benefits
Assurance that your plants are going to remain healthy and attractive, thereby protecting your investment
Plants create a healthy environment for you and your employees by adding oxygen to airtight buildings and filtering out toxins found in carpeting, plastics and glues; read more here
Plants in your buildings or office spaces will add to the professional presentation and positive atmosphere of your space, impressing clients and staff alike
Capabilities
A comprehensive maintenance schedule is essential for protecting your investment and increasing the long term value of the installation. We take pride in our ability to maintain your plants and keep them looking fresh, and we'll happily work around your schedule to avoid any interruptions of your business. Our Plant Masters technicians are guaranteed to arrive and perform whatever actions are necessary to ensure total satisfaction.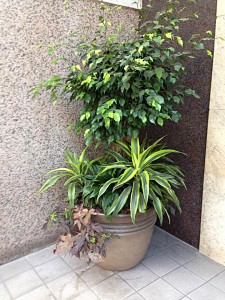 Quality
Plant Masters only supplies the finest plants and materials, often hand picked from a wide variety of sources. We are experts at providing plant displays that are tailored to your specifications. Our number one goal is customer satisfaction, and we go above and beyond to achieve it!
Guaranteed
Our qualified and highly trained technicians provide complete horticultural services that will keep your plants green and growing. Our plant material is fully guaranteed when serviced by Plant Masters.
References
If you would like to see examples of our work, please contact us and we can provide more information about our services, photographs of displays, and locations that we have designed with services that you could view.